---
Technologies
---

Our Pro Line devices are not simply purchased and resold but designed, manufactured and directly supported by us. We manufacture intelligence devices with a quality level according to western standards, with an exceptional size / autonomy ratio, easy to use and provided with user manuals.

Intelligence devices often play an important and delicate role in investigations. Since 1998 we are a reference for those looking for quality, results and professional level intelligence devices. We can satisfy a wide range of surveillance & intelligence tasks.
---
Services
---

Techno services.

Installations also on the spot. Custom concealments and camouflages designed for the environments to be controlled. Customized devices for specific investigation cases (not only modified but fully customized).





Investigative computer science. Video processing, sound cleaning. GPS and BTS data processing with detailed reports. Deleted data recovery. Computer forensics. Information services. Spy Phone Android and iCloud monitor.



Countermeasures. Sweeping of rooms, cars, PCs, smartphones against bugs & eavesdroppings. Technologies and strategies for the privacy protection of individuals and companies. Vehicles electronic and jamming shield. Reports also to be produced in court.

---
Headquarter
---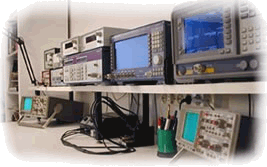 Tech factor plays a major and delicate role in many investigations. Whenever possible it's suggested to evaluate the quality of the product, the functionality, the ease of use and the competence of the seller. Our head offices are respectful of your privacy. An appointment is required to avoid meetings with other customers and to be able to offer the best service. To guarantee secrecy both for today and for tomorrow, we have no cases archives and no serial code archives. Our computer systems, our Apps, our Clouds and our GPS WEB platforms complies with GDPR european privacy rules.


Free demos & consultings on all the Pro Line devices
---
Contacts
---
---



WhatsApp

Viber

Telegram



---


Email

Office email


Urgent email

---
| | |
| --- | --- |
| Social | The professional network |
---
Location
---

Legal address, warehouse 1, Lab 1.

41026 Pavullo (Modena - Italy). Street: Via Bellini 24.



Offices, sales, demo, showroom, operations, warehouse 2, Lab 2: 41028 Serramazzoni (Modena - Italy). Street: Via Giardini Sud 261.


| | |
| --- | --- |
| We are close to Maranello, the town of Ferrari racing cars. 30 mins from Modena Nord and Modena Sud highway exits. 50 mins from Bologna BLQ airport. | |
How to reach us
(click here)
English translation is in progress. For any info please
contact us.


ELECTRONET Via Giardini Sud 261 41028 Serramazzoni (MO) - Italy. Tel. +39 0536950263. Fax +39 0 5361851123. VAT code IT 02811170360 - REA 333421 MODENA ITALY - Commerce licence 12/99 city of Pavullo (Modena) Italy - PEC address (certified mail): contact us.

This website do not send tracking or profiling cookies. Continuing to browse, you agree the use of temporary technical cookies for a better browsing experience (European GDPR and privacy policy).